Corvidae is one of the country's most experienced providers of virtual tours for the heritage sector. With a focus on accessibility and usability, our tours enable everyone to get the most from a visit, regardless of their physical and intellectual needs.
All this is combined with stunning 360-degree panoramic photography that brings every detail to life.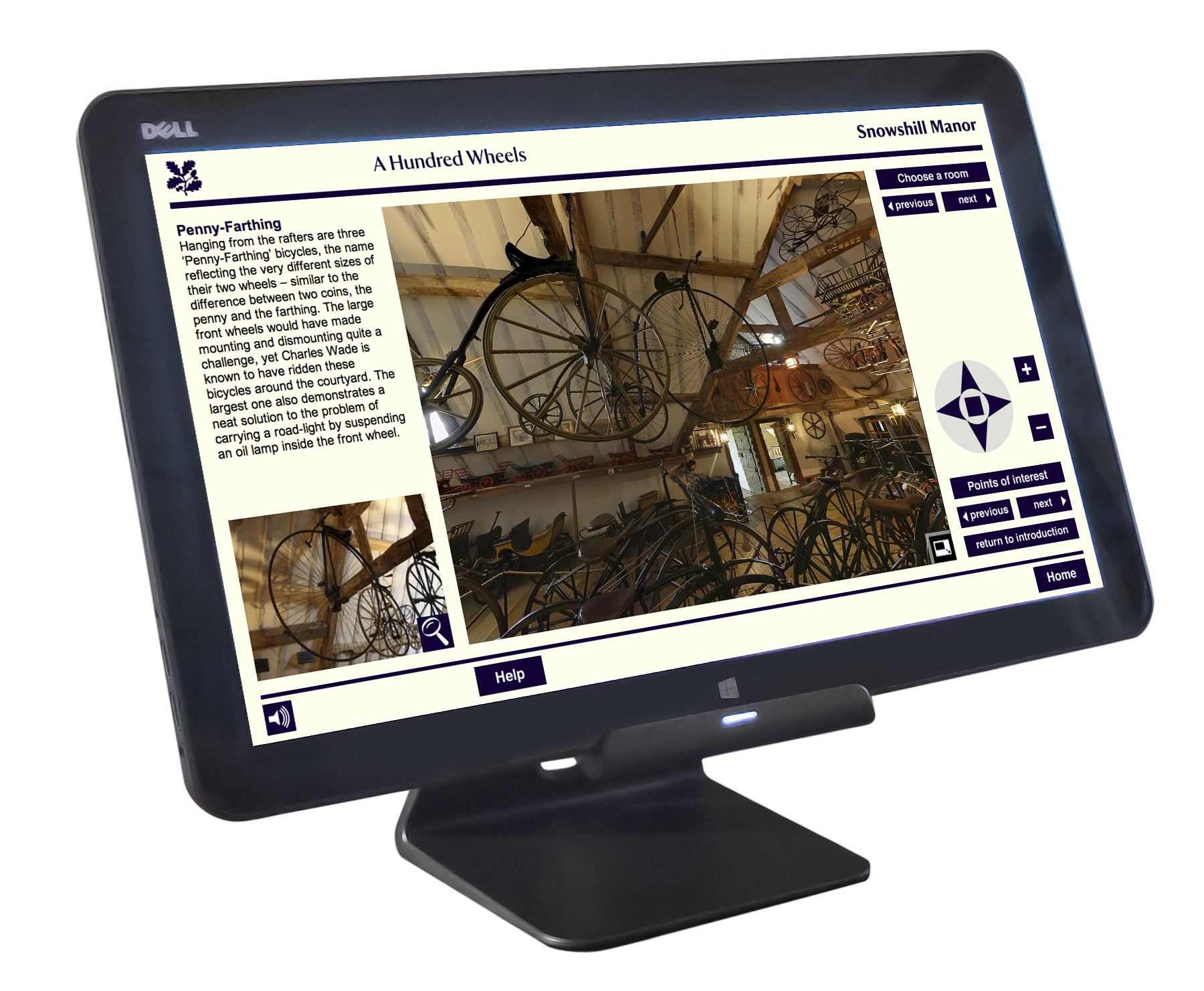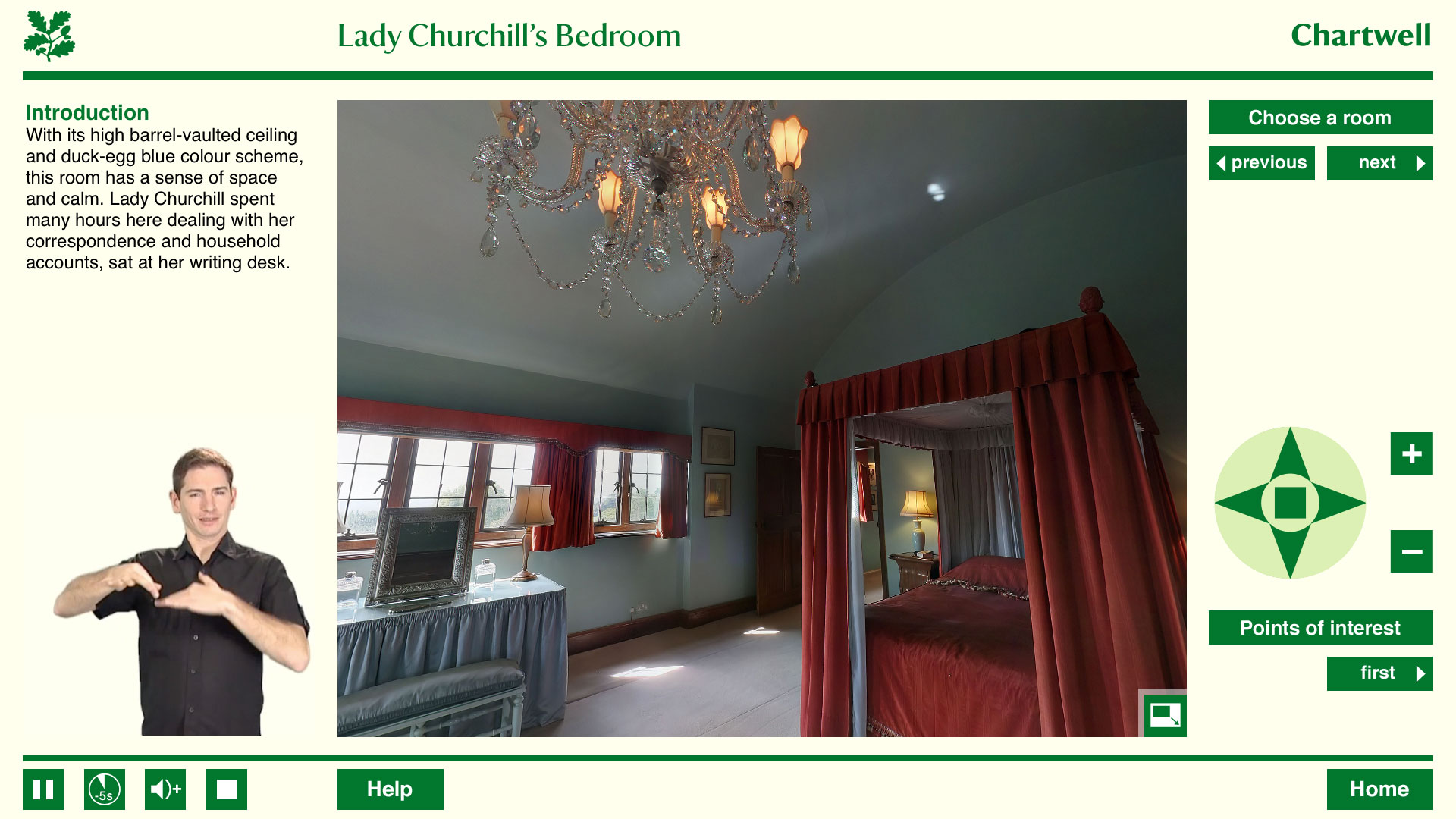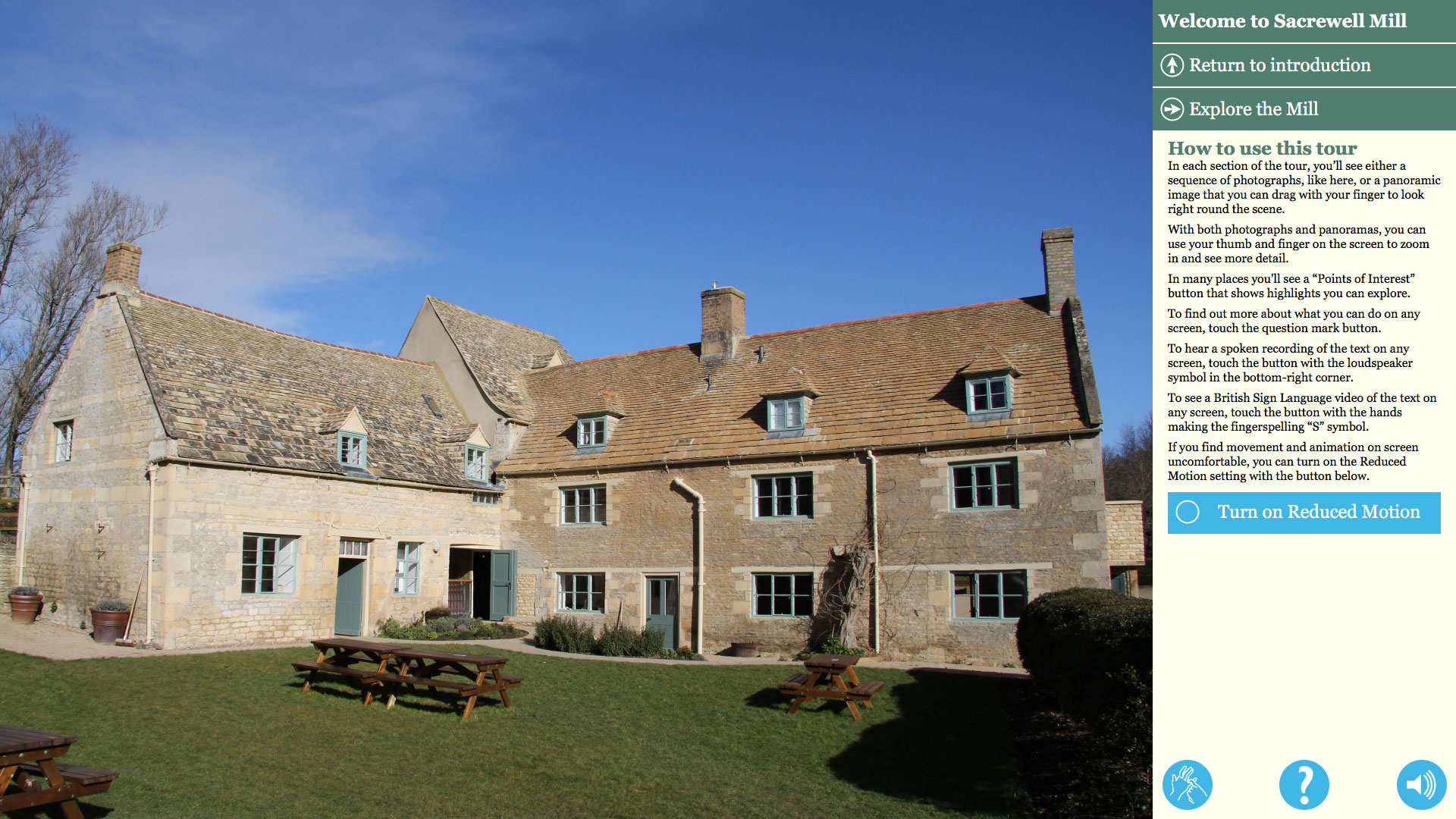 Our virtual tours have been designed for the latest touchscreen technology, supporting familiar multi-touch gestures such as pinch zooming.
Our tours accommodate many accessibility features, such as optional British Sign Language.
Our latest tour design incorporates additional accessibility features, such as a reduced motion mode.
Accessibility is at the heart of every part of our virtual tours. From dual-languages to options such as British Sign Language, we put technology at the service of access. Our new tours take their cue from mobile operating systems, offering a reduced motion mode for those who find moving elements on screen uncomfortable.